Commissions and Special Orders
Are you interested in commissioning a special piece of art? Or perhaps you have a large order you'd like to place for a group or even a fundraiser? We love to collaborate and want to hear more! Fill out the form below and we'll be back to you within 1 business day. We can't wait to work with you!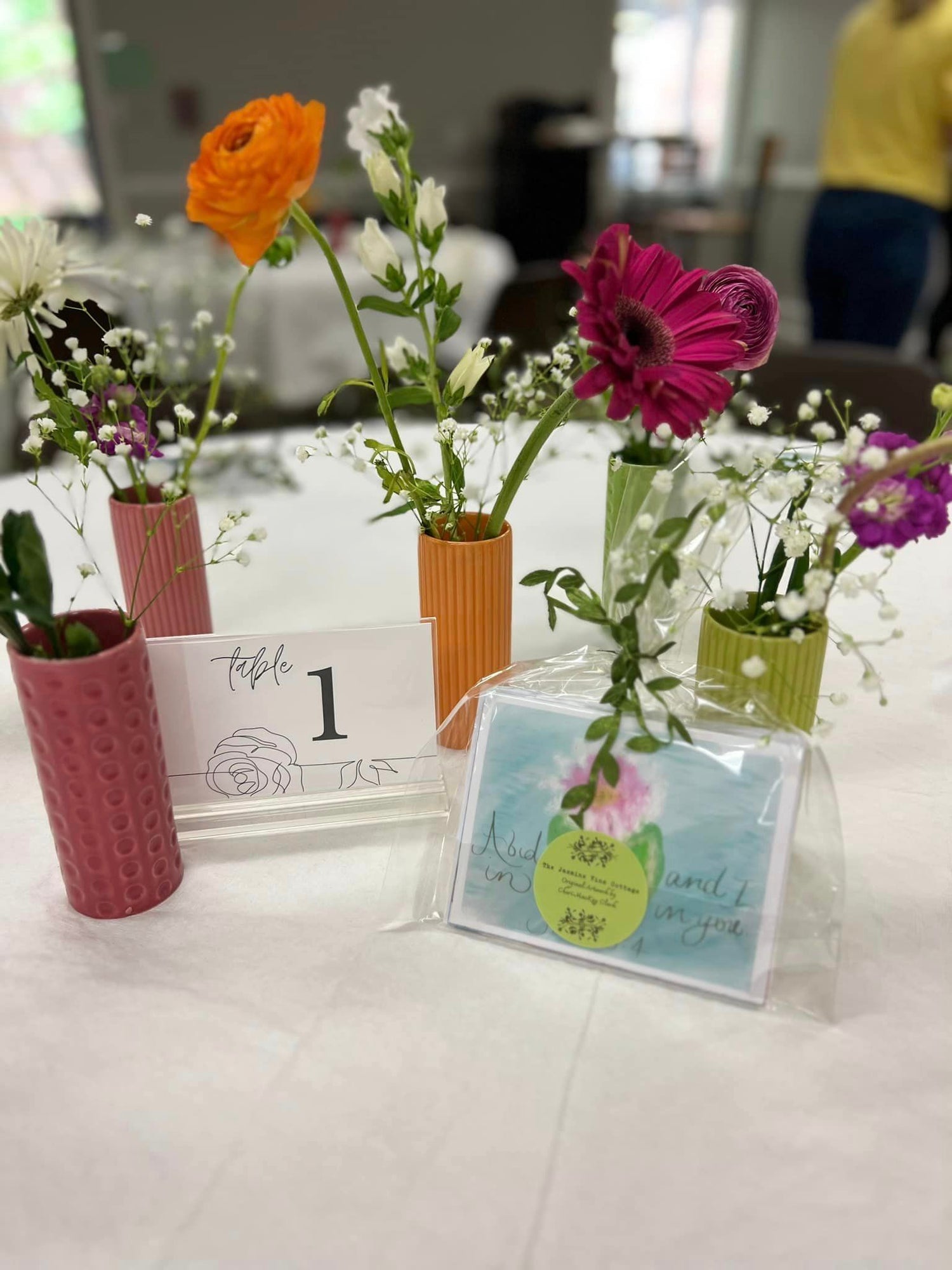 **Beautiful luncheon for Hebron Church Women's Ministry today! The Jasmine Vine Cottage was privileged to provide the thank you gifts for it. Thanks for a wonderful get together.
We're waiting to hear from you!