Now Available! The Christmas Card Collection
Send your family and friends a one-of-a-kind card with original artwork.
Let customers speak for us
SO CUTE AND BIG!!!
This bag totally exceeded my expectations! I didn't expect the quality of the fabric to be so nice and durable! It almost has a nylon waterproof feel - but still heavy like canvas? Does that make sense? And the size??? HUGE! This isn't a small little book bag. This is a stuff all your yarn and go crochet at your local coffee shop bag! Love it!!!
Josefin Tote Bag
Sooo Pretty!
Love, Love, Love this pillow!!! The colors are SO VIBRANT! I'm always on the lookout for bright floral homegoods and can never seem to find anything that fits! I LOVE THIS! Hoping to get 2 more for the couch!
Cathy Pillow Cover
Beautiful!!!
Wow! I'M OBSESSED! This is so pretty! I love the artwork and it is NOT cheap looking at all! The gold is so pretty and the medalion is not a cheapy plastic piece. It's glass bezzeled. Definitely something worth of passing on :D
Grace Charm Bracelet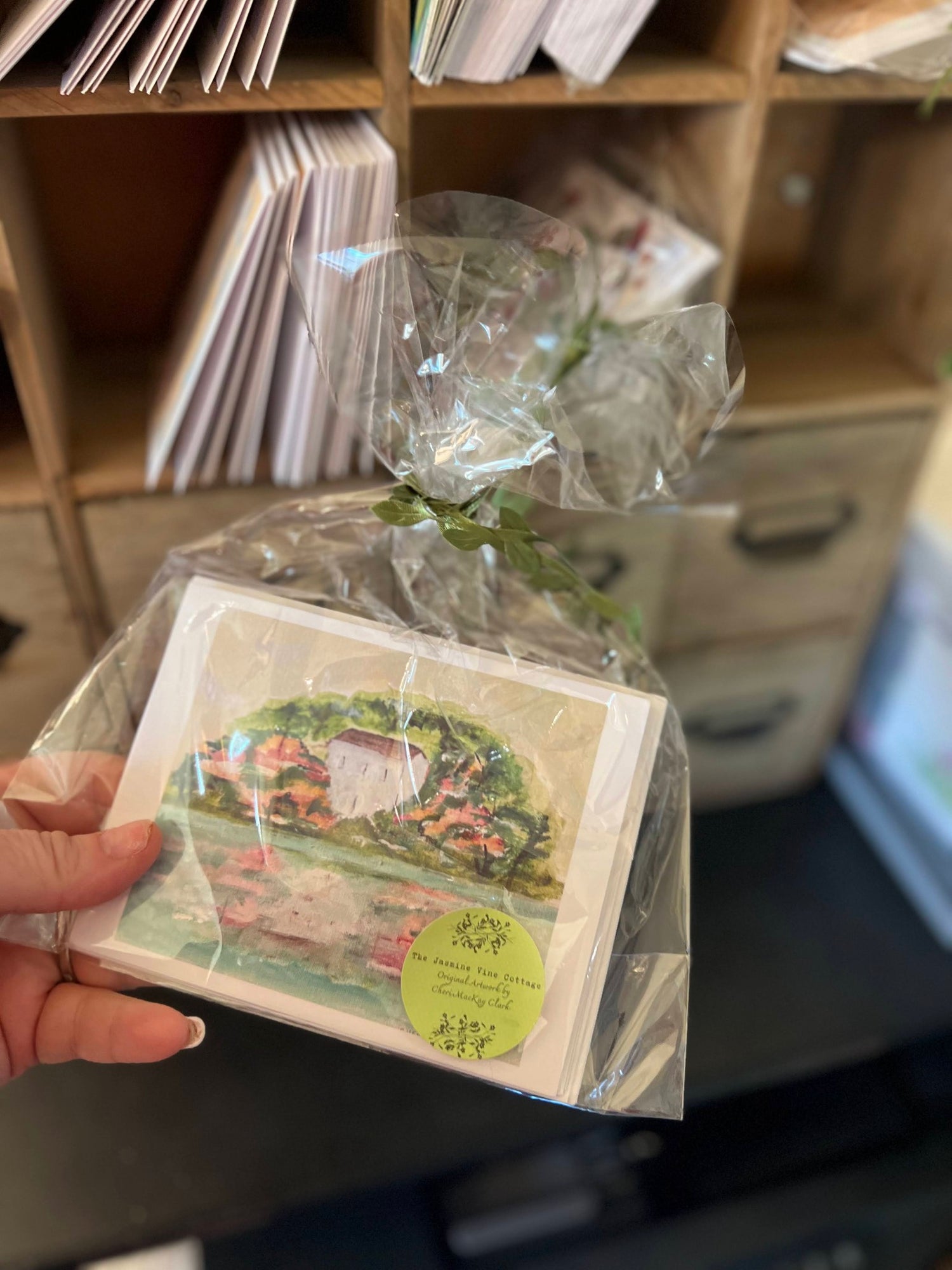 Thoughtful Words...
**Have you received a hand written note in the mail lately? Sometimes I think it has become a lost art. I love finding a special card tucked in among the bills and junk mail. I often save the note because of the message and the art work. In this case my dear friend, artist Cheri MacKay Clark, shares her talents on a variety of beautiful note cards. She actually shares a piece of art each month for Hebron's Steadfast Mentoring Ministry correlating with the focused Scriptures. Check out The Jasmine Vine Cottage. You won't be disappointed.
-Debbie Fritz
**These are just lovely. I just ordered two sets of notecards, and will remember this site when in need of gifts. Thanks for sharing.
-Verified Customer